Super Splash Week
Starting on Monday, November 4th, we're hosting a Super Splash Session at one No-Limit Hold'em and one Pot-Limit Omaha stake every day, for the entire week! Each Super Splash session will run for 24-hours from 12:00 – 12:00 CET, the following day.

Every day, a different stake at each game will be rewarded with 80% rakeback via Splash the Pot. Sunday, we will be doubling down, in addition to a stake at each game, we will have player's choice where players will decide two additional stakes we should splash! You can place your vote here. The weekly schedule can be seen below.
Schedule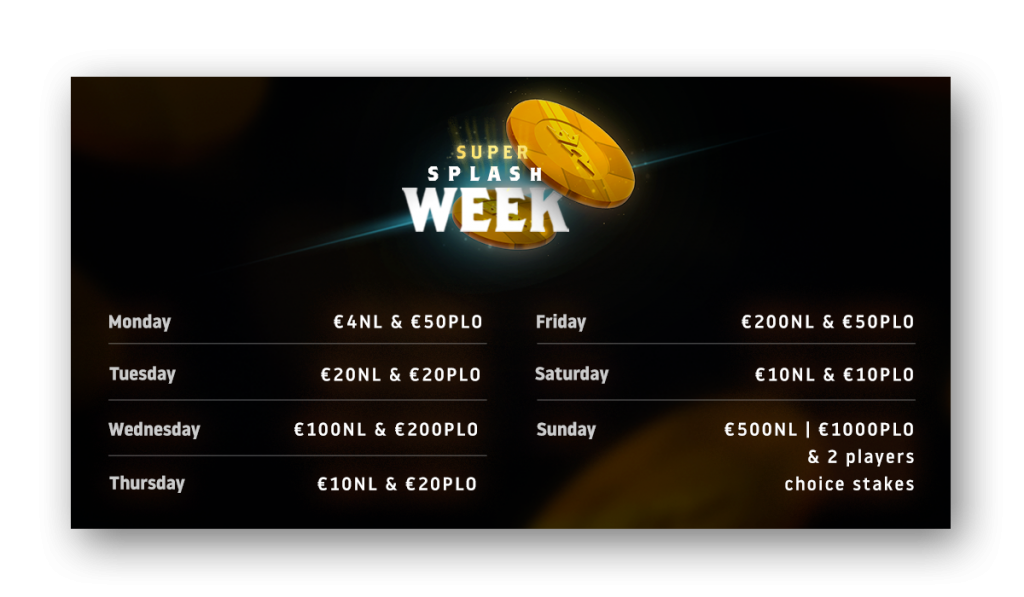 When and how will players get rewarded?
Players that win splashed pots will be rewarded instantly!

The mechanics will be the same as our standard Splash the Pot promotion, with the exception being that we'll be splashing 80% rakeback on the tables. Please note, we'll only be splashing 80% rakeback on specific stakes each day. The weekly schedule can be seen above.