€20k Birthday Ticket Drop
We are turning two on Saturday, February 6th, and we want you to come and celebrate with us! With that said, we decided to drop over €20,000 in SNG Select Tickets into existing players' accounts!
All existing players with valid accounts will be placed into a random draw, where they will receive a ticket bundle valued between €0.25 and €50! Tickets will be based on the following distribution table.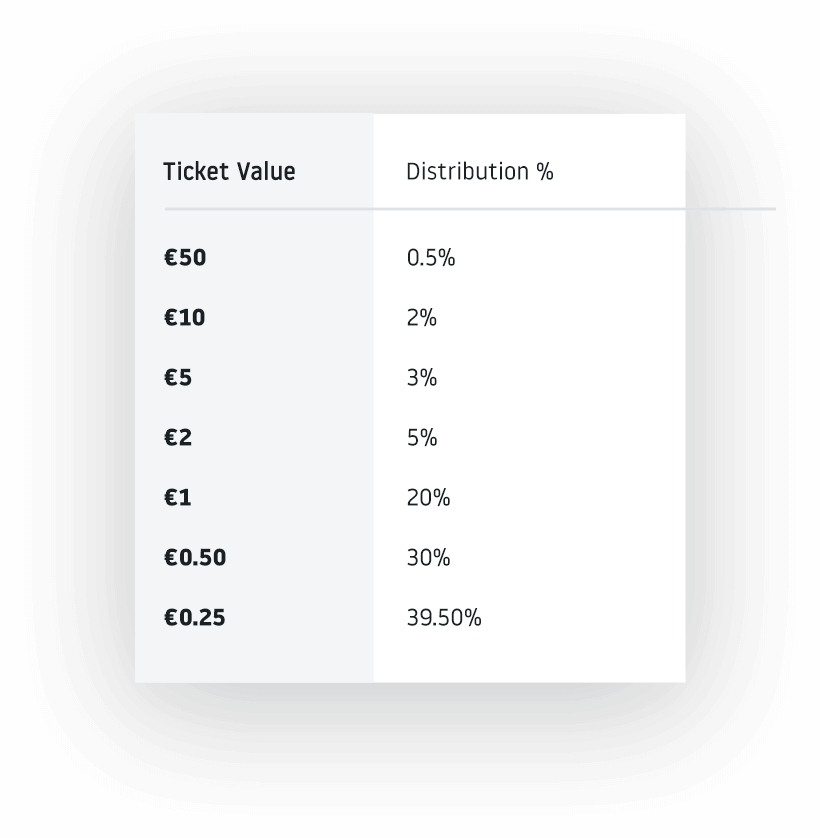 Getting Rewarded
On Saturday, February 6th, we will be completing the random draw and crediting the SNG Select Tickets into players' accounts. Every player with an account will automatically be credited with a ticket bundle ranging from €0.25 to €50 based on the distribution table above.
Ticket Expiration
Players will have two days to use their tickets. Any tickets that are unused by 23:59 UTC on Sunday, February 7th will automatically expire. SNG Select Tickets are not transferable and cannot be redeemed for cash.
Players can track how much time is left on their tickets within the ticket section of our application.
Rules
Please note, this is a one-time promotion that will start on Saturday, February 6th, and run until 23:59, on Sunday, February 7th. All times are presented in UTC.
Please note, this promotion only applies to SNG Select Cubed tournaments.
Read our full bonus terms & conditions here.