Legends Kick-Start
To kick off our brand new Legends program, we're giving the first 2 weeks (Nov 25th – Dec 8th) more weight than ever.

Firstly, we're applying a 1.5x multiplier to all points earned so that you can earn points and level up as fast as possible.

In addition to this, normally it would take 4 weeks to earn a four-week streak bonus but for one week only (Nov 25 – Dec 1), we're letting you get there with a single week of play!
How does the Legends Kick-Starter work?
Please note, the Four Week Street kick-start only applied for the week of Nov 25 – Dec 1. Play this week (Nov 25th – Dec 1st) and earn any of our Clubs/Diamonds/Hearts/Spades/Legends ranks and you'll receive the Four Week Streak bonus as though you had achieved that rank over the course of the previous 3 weeks!

For example, earn the Hearts rank in week 1 (Nov 25th – Dec 1st) and you'll be credited with 3 previous weeks of the Hearts rank, meaning that you'll immediately be eligible for the 20% Hearts Four Week Streak bonus.
How does The Points Multiplier work?
The 1.5x multiplier will run for two weeks and apply to all points earned at the tables during those two weeks.
That means…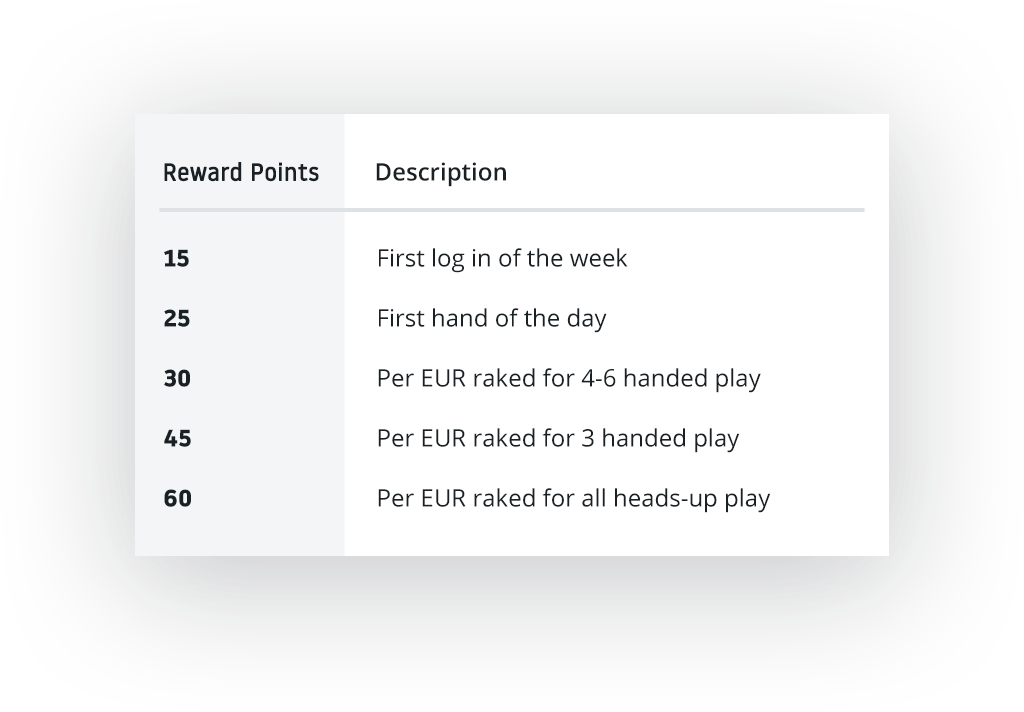 Please note, that level boosts will be earned at the normal rate.
Have More Questions About The Legends Rewards Program?
Check out the homepage for the Legends program to get even more information on how everything works and to learn how you can earn more rewards than ever!