Hey, everyone! I hope the summer treated you well. This was my first WSOP that came after a long hiatus from playing. It wasn't one of my better poker summers, but I really enjoyed getting back on the felt.

I'm not here to dive into my poker results, of course, but me playing poker just so happens to be what this update post is about.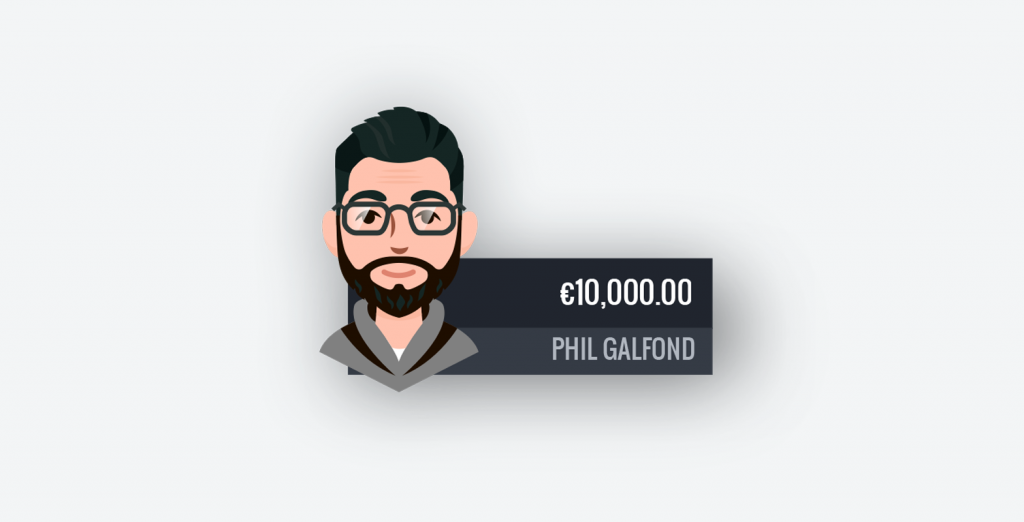 Recently, I've gotten approval to play on Run It Once Poker with you all (and I'm excited about it)! We had to make a couple of changes in order to make this happen.
I've become the first non-anonymous player on Run It Once Poker. If I'm at your table, I won't know who you are, but you'll see my name and avatar.
While I'm sure some of you will have fun playing with me, the main reason I'm excited to start playing is so that I can finally join our loyal StreamRs in streaming my play on Run It Once. As some of you know, I've dabbled in streaming a few times, but since I want to put all of my energy into growing Run It Once Poker, it hasn't felt like the best use of my time to stream exclusively on other poker sites when there is so much work to be done.
Selfishly, I'm excited for the excuse to get to play more poker and feel like I'm doing something productive for our site 🙂
Take My Money
In case you're not excited to play with me, we'll try to change your mind with some extra rewards. During my first week of streaming, we will be running daily giveaways and promotions along with a little extra incentive to come after my stack…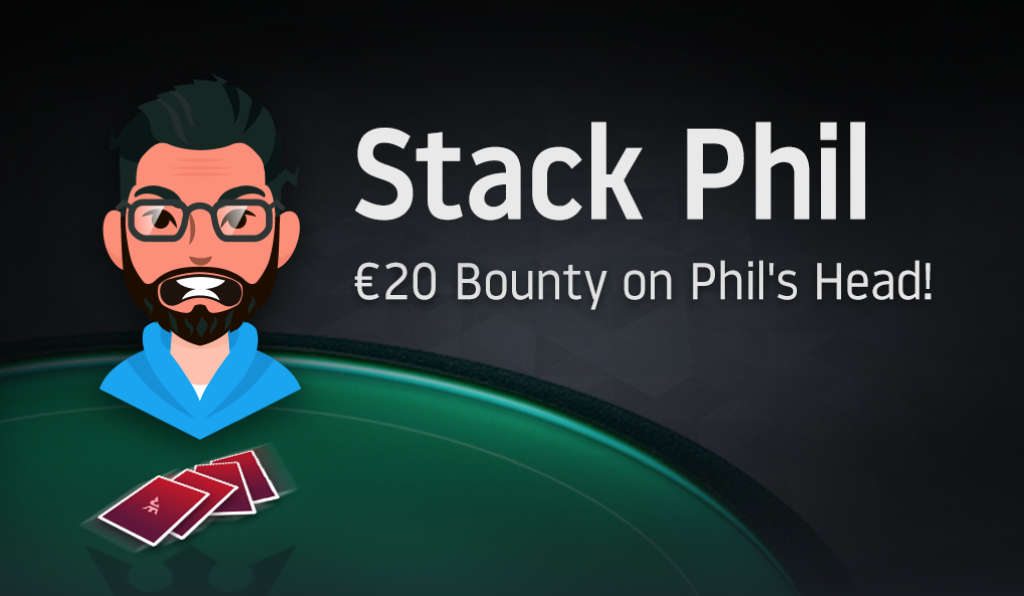 Win 100bbs or more from me in any single hand, and we'll give you an extra €20 on top of what you already won from me.
I plan to spend plenty of time at the micro and small stakes tables, so if you grind those stakes, be sure to take full advantage of bounties that will be worth more than my stack!
I hope you guys are excited to beat up on me at the tables! And speaking of tables…
Resizable Tables and More
For those who don't already know, our latest update included the addition of resizable tables. Along with resizing, our tables now include the option to tile, cascade, and 'apply size to all tables'.
They're working really well, especially for the first rollout of the feature. I'm really proud of our tech team, both for how well they executed this and how well they've done getting us out of a bad tech situation and into one where progress is now being made much more efficiently.
Long story short, our update on May 29th of this year, which took a long time to get to, removed a lot of obstacles that had been put in their way. Once we hit that point, in a matter of 6 weeks, along with continuous stability and performance improvements and a number of smaller items and fixes, we released:
Finalized HH Formatting
HH Downloads
Multiple Hotkey updates (now nearly perfected), including mouse hotkeys
New Table Backgrounds
New Splash the Pot Visuals
Automatic Updater
New Card Options, including the solid 4 color deck
Table Layout Options
Game Alerts on Discord (I recommend you check these out!)
I'm confident that, in time, we can make Run It Once Poker the most user-friendly playing experience in online poker.
Along with these additions, there's so much progress being made that you, as users, don't see. The team has continued to refactor our codebase and set ourselves up for future success, and we've added a lot of things behind the scenes to improve our tracking and analytics.
They've laid the groundwork for improved payment options, among other things, and SNG development is well underway.
We've also got a list of small UX improvements that we're close to being able to add, which I'm very excited about. We had to put less urgent things on hold for a while, but now that the software is in a good place, we have the ability to push for some of the long list of improvements we've been cooking up. I'm confident that, in time, we can make Run It Once Poker the most user-friendly playing experience in online poker.
If you're interested, you can see our latest release notes here.
Traffic
After a couple years of development being our primary focus, it's time we give extra attention to growing our player base.
While waiting for the May 29th release mentioned above, our traffic levels (which started off great for a brand new site) declined.
Some players grew frustrated with the bugs that hadn't yet been fixed. As they left, liquidity suffered, which is, unfortunately, a problem that compounds – other players who still loved Run It Once couldn't find their games available when they wanted, and they followed suit.
It hasn't helped that we're only now coming out of the trough of the online poker calendar year that is summer, but I'm certain that our lack of updates is what set the decline in motion.
While traffic has been relatively stable, and even growing slightly, as of late, it's at a level much lower than we had during Spring.
Now that our software is in a better place, our focus will be on our liquidity.
We'll be ramping up our marketing spend, focusing harder on streaming (including me streaming, of course), and continuing to offer promotions that our users have loved.
If you've been waiting for resizable tables, hand histories, and hotkeys, waiting for an expectation of more traffic, or waiting for no particularly good reason, come on back this month. I think you'll be pleased with all of our improvements, and I think that, especially with your help, we can get the ball rolling quickly in the right direction.
Next Week's Streaming Schedule
My first Run It Once streams will begin soon on our Twitch channel! Here's the preliminary schedule: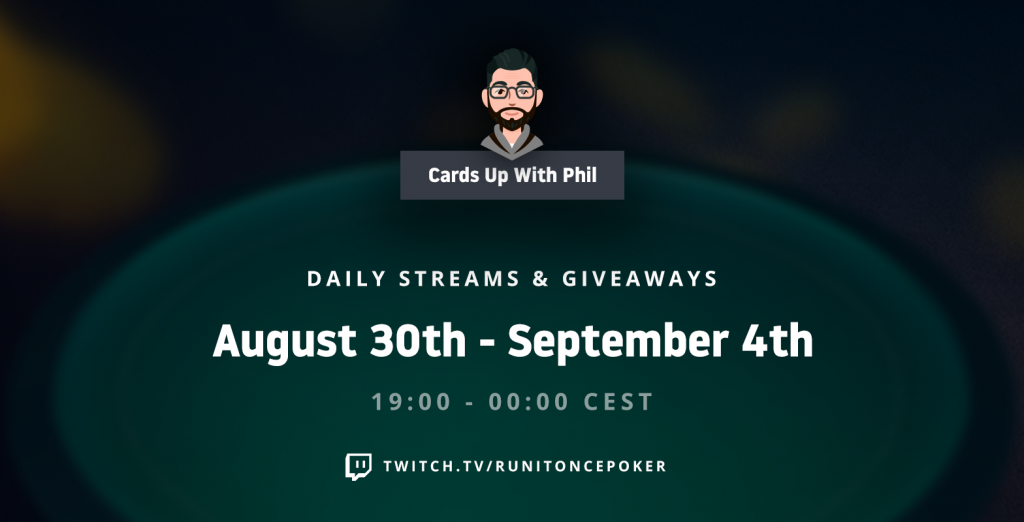 As I mentioned earlier, we'll be running some promotions and giveaways during this first week of streaming. I hope you'll come support me, and more importantly, play some poker with me!
If you're a high stakes PLO player looking to play with me, please reach out to me directly! I'd love to be able to stream some higher stakes action! And hey, I'm a full-time businessman now – come take advantage of me 🙂
See you all at the tables!